Perry's Audition Comments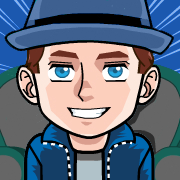 Honestly after hearing all of you, I'm kinda wondering whether or not I'm qualified to judge here xD

There are quite a number of you that I would love to hear sing lots and lots of songs, so I hope it comes to that.

There wasn't a person here that I think doesn't have a shot at it, so try your best.

And as the last judge to post, most importantly:

WELCOME TO ORG IDOL!



AJ
Song: Bang Bang
Comment: Initially, I was concerned with your pitch, which wavered a little bit, and your timing which other judges have already commented on, but the song grew on me a lot as it went on. Marco can tell you I danced a little during the rap. I think your strength here is clearly the energy that you brought to the song, because it came across really well, and I think the song improved as it progressed because of it. Some issues with a wavering pitch, which can be improved, but for a first go at it, I say good job!



Alf
Song: Try
Comment: You have a really nice voice; it's pleasing to listen to. That said, you seemed somewhat nervous doing this. It didn't reflect so much in your pitch as it did in your timing, which is easy to improve. I think that moving forward, your biggest enemy is going to be yourself (oh look it took him 2 go's to throw in a 'coach cliché'). Your pitch is really good, and you have a lot to work with. I look forward to hearing more from you, you sound awesome.



Andrew
Song: Old Time Rock and Roll
Comment: It sounded like you had fun with this one, which is super important because this is, of course, ultimately a game. I agree with Jerby, I think you had some issues with enunciating your words and maybe some issues with holding out the notes. Holding notes can be really powerful in a song, and it will be important to master in the future. Overall though, as with AJ's, I enjoyed this progressively more and more as it continued, which usually means you were nervous or uncomfortable starting. This will eventually go away. While you have some technical things to work on, I like seeing people have fun. Thank you for that.



Austin
Song: Settle Down
Comment: This goes for everyone, not just you: performing A Capella is extremely risky. One can easily get pitchy, breathy, out of time, and lose the drive with backup. That said, I think you did a pretty good job. You have good pitch, which I think you took advantage of, but I think some of the rhythm was lost, and towards the end it started dragging. My suspicion is that this has more to do with the song choice than it does with your voice. Either way, my suggestion would be to improve your song choice, because your voice is good.



Caleb
Song: Mean
Comment: First off to get it out of the way, if you want to go far in this competition, your future performances will have to be louder and more clear. It's difficult for us to judge accurate when we can't hear what you're capable of. It would be a shame to eliminate a contestant with potential on account of their edit. That said, from what I can tell, you have pitch. You just have to be more powerful. You have the tools there, and I hope to see you use them in the future.



Dennis
Song: Are You Satisfied
Comment: This was really really good. It was pleasant to listen to, your pitch was really good, and you seem to have good control over your voice. The force was there, and the song choice was good. Overall good job, and I look forward to hearing more.



Gerda
Song: Til Kingdom Come
Comment: Great job. You clearly have good pitch. You in particular did a very good job choosing your song, and it matched your voice really nicely. Your voice wasn't particularly forceful, but you did a great job making sure that it didn't have to be. I enjoyed your performance a lot; it was moving and emotional. Altogether a good job, and I wish you the best of luck in the rounds to come.



Jay
Song: Titanium
Comment: You had some pitch issues, and I think you know where they are, but you don't have bad pitch either, which would be disastrous. The song choice was rather risky, considering the original's heavy emphasize on effects and editing. You have a very powerful voice, which you used quite a bit; that's not your problem. I think your challenge will be learning to control your voice. As with many of your fellow competitors, you have the potential, and the best singers here will be the ones who learn how to harness it. I hope to see you do well. Good luck.



Jino
Song: One Thing
Comment:I think you struggled a lot with pitch in this performance. My recommendation would be to ditch the guitar in the future. It can be hugely distracting to be in charge of two instruments (your voice and a guitar), and I think it hurt you here. Maybe you can revisit it later after you've practiced a little more. Your voice has a really nice tone to it though, so I think you have a place to go. Just keep practicing, and keep on trying your best!



Lindsay
Song: Stay With Me
Comment: This performance was really good. Like really really good. You have good pitch, the song choice was good, your tone was good. My favorite part was the precise control you seem to have over your voice. I hope it carries over, and you can perform a wide variety of songs, because that seems to be the only thing I can think of that could get in the way. Great job.



Minke
Song: Corner of the Sky
Comment: I'm just so glad with the number of people who have pitch this season. Yours is very good, so keep that up. I agree with some of the other judges, you struggled a bit with the lower parts. I think that's just a result of the key the song is in. You have one of the prettiest higher registers here, so I look forward to hearing you sing more songs. You have a few issues, but you did a great job. Best of luck to you!



Natalie
Song: Extra Ordinary
Comment: As with Austin, performing A Capella is very risky. That said, I really liked listening to this song. You did a really good job: your pitch stayed consistent and your rhythm didn't lag or anything like that. This is the kind of performance I would listen to for fun. A generally strong first performance, I hope you try your best and stay with us for a while!



Norbert
Song: Dating Game
Comment: I agree with Jerby, your songwriting skills and guitar playing skills are impressive. Again, however, it will ultimately come down to your singing ability. You had some pitch issues, which should be worked on, but I think those are things you can work through. There are probably some exercises or technical things you can do, but I'm not the best person to listen to on that note. I hope you do well, and good luck!



Purry
Song: Evil Elsa
Comment: The part I enjoyed most about your song was the performance quality. It wasn't brilliant technically speaking, but it had attitude and sass and it was worth listening too. You need to work on enunciating your words more clearly, but that might just be a result of your recording equipment. Based on this first performance, I think you will be very interesting to listen to in the future. Go kick some ass!



Richie
Song: I Believe
Comment: And the contestants get to pull a U-Turn on the once Mister Judge. *waves hi*
This was really good. I'm gonna go listen to it again when I'm done. Your voice was in pitch, well controlled, and powerful. The song choice was good for you and showcased your talent well. It is performances like these that make it an honor to judge for this competition. Lovely job, and best of luck to you!



Taylor
Song: Psychotic Girl
Comment: As with Austin and Natalie: A Cappella is super risky. I'm going to repeat that as many times as possible for everyone. Your performance was good. The pitch was good, and your rhythm was there for the most part. I think your only issue here is that the song seems like it would gain a lot with background music. That said, your voice was powerful, and I enjoyed the song. Good luck!



Tyler
Song: Love You Forever
Comment: Mandatory warning: A Capella is risky. With this performance it was sort of difficult to distinguish rhythm, which is the sort of thing a background track would help with. I also agree with Jerby, the high notes seemed difficult for you. That said, you have some things to work on, but it's the effort you put in at this stage that makes or breaks your time here. Good luck in the coming rounds!



Wesley
Song: Rise Like A Phoenix
Comment: Mandatory warning: A Capella is risky. Your voice is really nice and I suspect there's a lot you can do with it. You had some issues with pitch and rhythm, but as with other performances, that's pretty typical of A Capella performances. I would love to hear you sing more, and you sound like you have the potential to do well if you practice. Good luck!